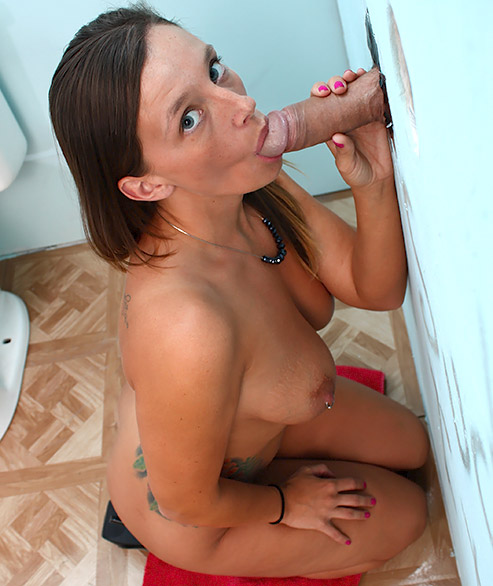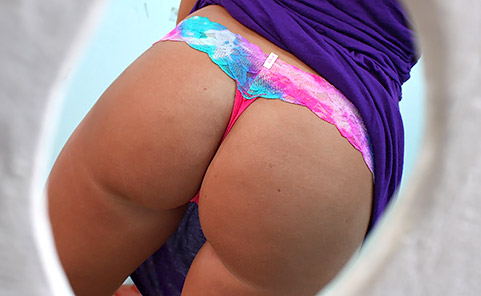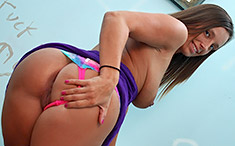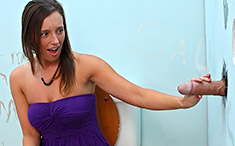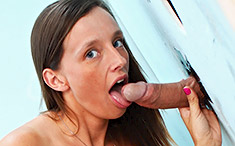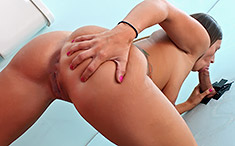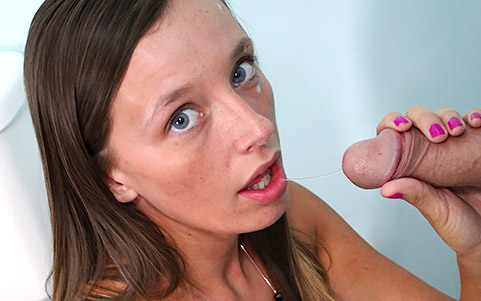 Jamie
339 hi res pics
18 min video
Naughty Girl Jamie Can't Be Trusted in Bathroom Stall
Hot little beach bunny, Jamie Jackson just can't be trusted! As soon as her man drops her off so Jamie can go use the bathroom, she finds big dick hanging out of a gloryhole. Without a moment of hesitation, Jamie goes with her slutty instincts, grabs that dick and dunks it in her mouth. She sucks on it like a delicious ice cream cone, licking up and down the shaft while jerking it with her own spit. Horny as fuck, she yanks her own top down and plays with her gorgeous breasts and curls two fingers up her cunt. She even gets finger-fucked through the glory hole and diligently sucks that prick until it shoots jizz straight down her throat!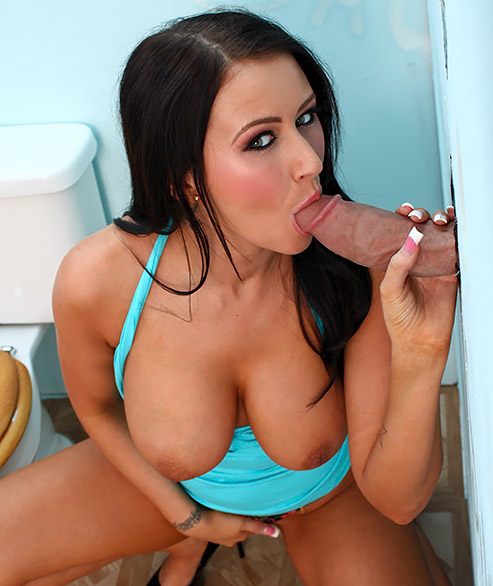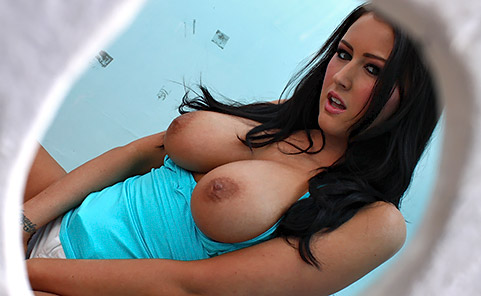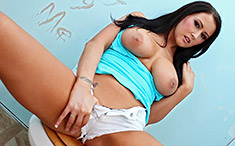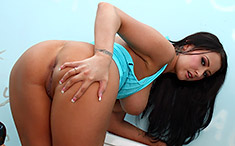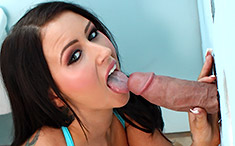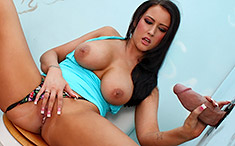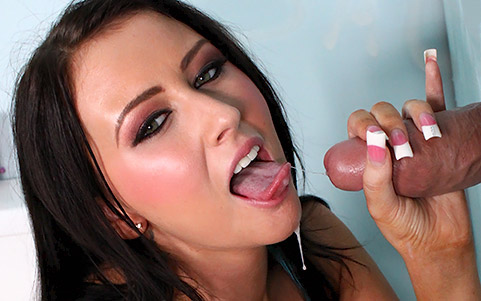 Alexis
251 hi res pics
16 min video
Smoking-Hot Alexis Grace Sucks Hot Gloryhole Dick
Blazing hot brunette, Alexis Grace has just sat down on the toilet when she's greeted by a big fat cock tunneling out of a glory hole! Surprised at first, she edges closer to the fuckstick and plunks that dick in her mouth and starts sucking. She can barely get her whole mouth around that silo cock. Slipping off her shorts and top, Alexis fondles her juicy, big naturals and masturbates her pussy, all the while giving that mystery dick quite the suck job. See her jack off fresh, hot cum into her mouth!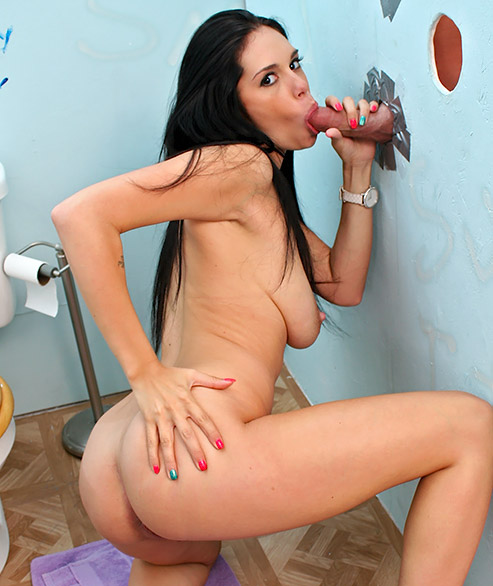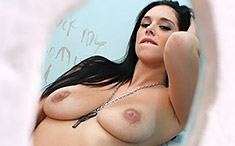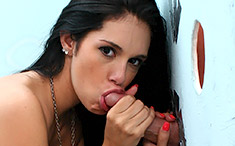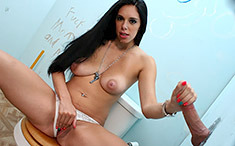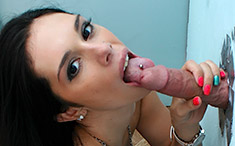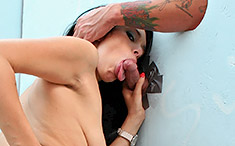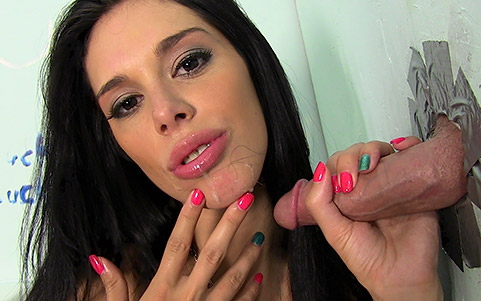 Brylee
275 hi res pics
15 min video
Bitchy Hot Brunette Finds Cock Pleasure in Mystery Bathroom
Bitchy hot princess, Brylee Remington needs a cock to shut her ass up! After nagging her boyfriend to pull over so she can use the restroom, she sits down in the stall, pouting because she's horny and there's no dick in sight when suddenly, a veiny dong pokes out of the stall's gloryhole. Observing it with lustful curiousity, Brylee moves her mouth closer and closer until that meatstick slides in her mouth like a wet, juicy popsicle. She jerks and yanks and spits on that rod, swirling it against her cheeks while finger-blasting her horny pussy. Panting faster and faster like a bitch in heat, Brylee twists and turns that wet cock and swallows!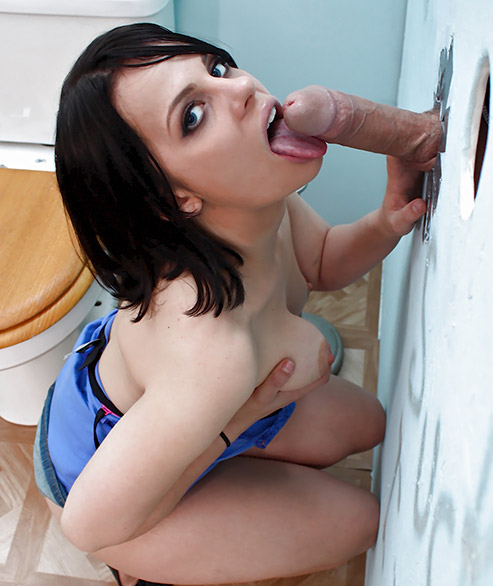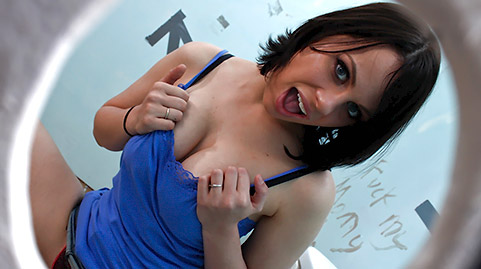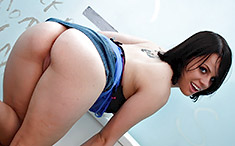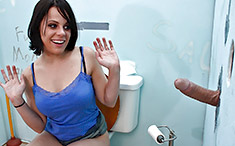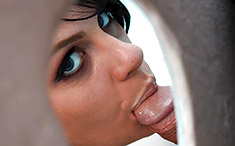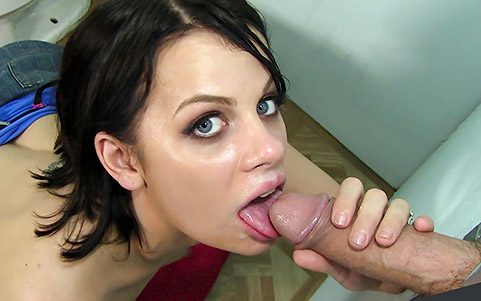 Shelly
187 hi res pics
17 min video
Hot Minx Shelly Starr Gives Boyfriend Gloryhole Fantasy
As soon as Jerry's hot-ass slutty girlfriend, Shelly Starr admits to giving head once at a college party through a glory hole, her boyfriend wants to experience it for himself! So after smashing a hole through his bathrooom stall, Jerry shoves his throbbing member through the aperture and right into Shelly's warm, wet mouth. She waxes that cock and while fingering her puffy pink cunt and rubbing her cute naturals. Then something comes over this raven-haired she devil, she goes into turbo mode and sucks him so fast that Jerry explodes in her mouth! Good to the last drop!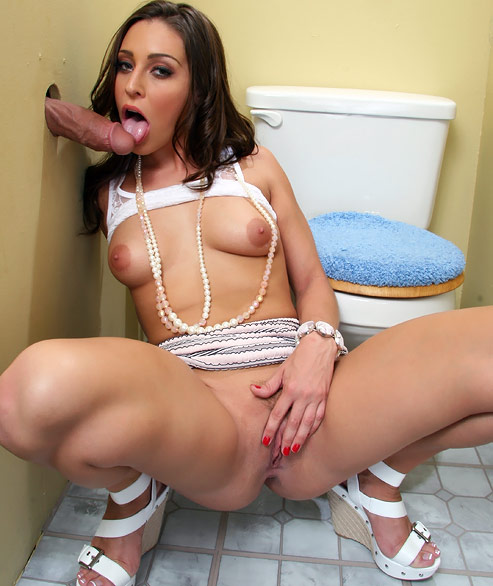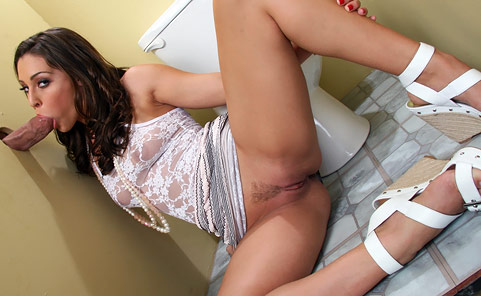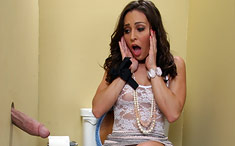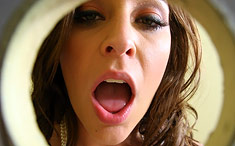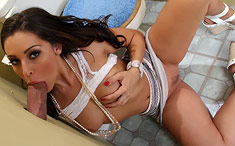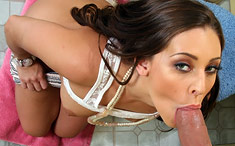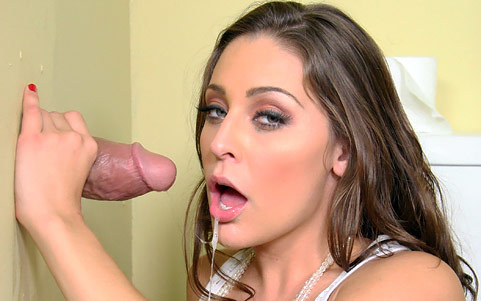 GRACIE
445 hi res pics
15 min video
Slut Gracie Glam Tastes Gloryhole Sperm
How this gloryhole slut is seriously fucking hot! Her name is Gracie Glam, and she's a phenomenal young college babe with a truly flawless body. With her long hair and blue eyes, she really looks a treat! She's not just a pretty face - she's the kind of dirty fuck slut who will lick a big cock that comes poking through the wall in this filthy gloryhole public toilet, even though she has no idea who it belongs to! That's pretty much the definition of a cock addicted whore. She's got fantastic technique, gripping the big dick at the base and sliding her sweet, soft mouth up and down the full length of the quivering member.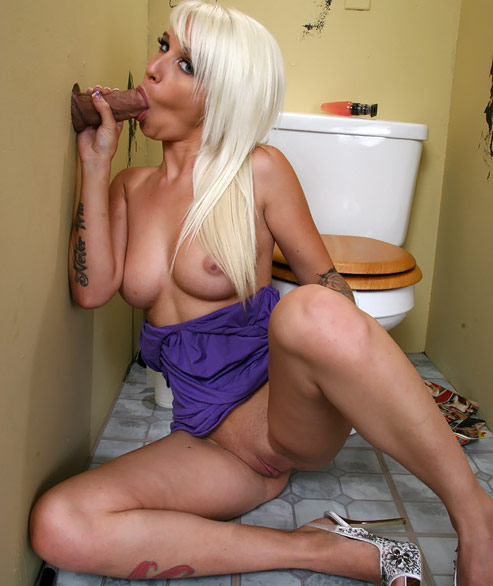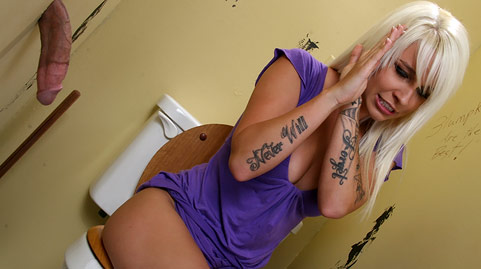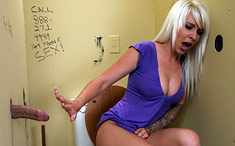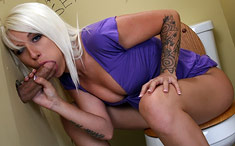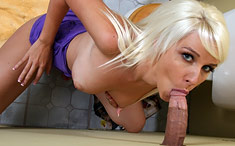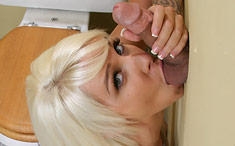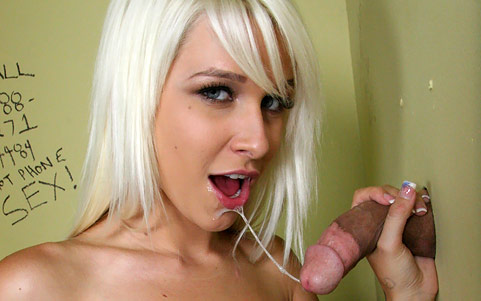 Stevie
325 hi res pics
17 min video
Platinum Blond Hottie Stevie Shae Sucks Mystery Dick
Stevie Shae is a super hot platinum bottle blond hottie just mind her own business on the can. Suddenly, a thick pecker pops outta the hole and begs to be sucked! Stevie gets over her shock and immediately grips that cock and sucks it down! She takes her cute tits out her purple top and fingers her cunt as she works on making that mystery dick explode!