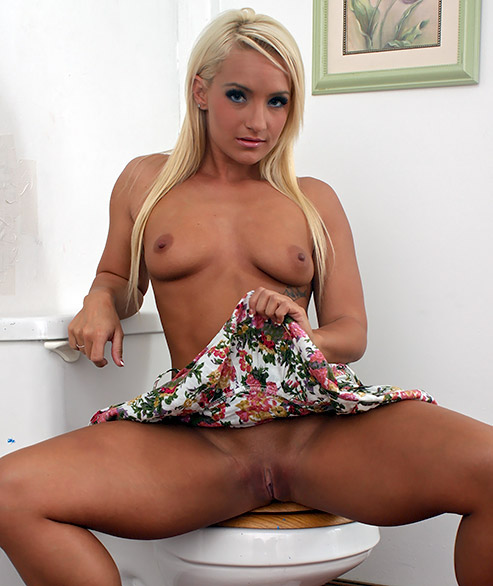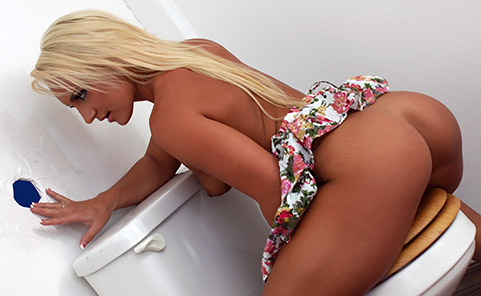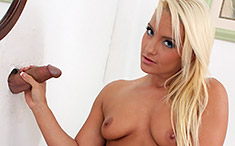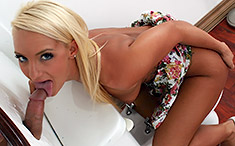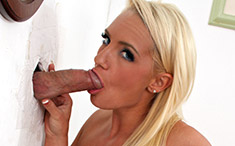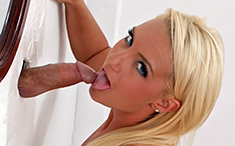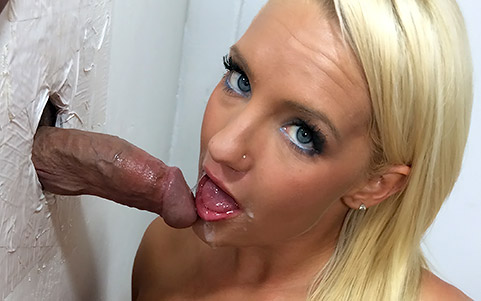 CALI
293 hi res pics
9 min video
Magical Leprechaun Grants Cali Carter Huge Gloryhole Cock
It's Cali Carter's lucky day! As soon as she steps into a shady-looking restroom, she hears a strange sounds coming from the other side of the wall - the tinny voice of a leprechaun! After sliding a dollar in the gloryhole, her wish gets granted in the form of a big, bulging dick for her to suck on! This blond goddess nuzzles her cute face close to them cock and balls and starts sucking dick like no other. Alternating between fast and furious swallowing and jerking AND fingering herself at the same time, it doesn't take long for Cali to get her pot of gold! And by pot of gold, I mean, a steaming cum facial!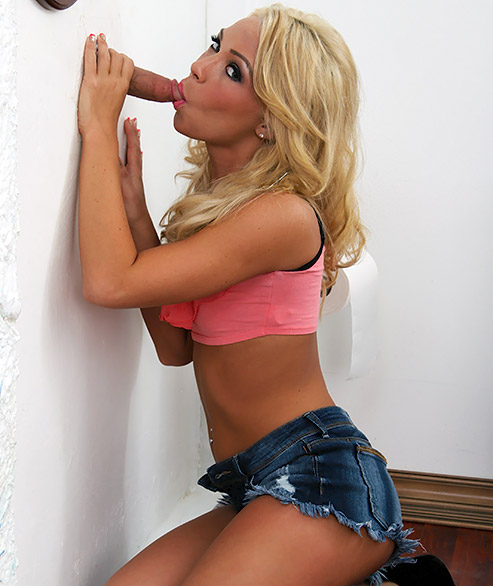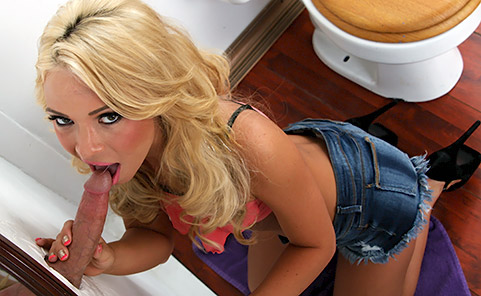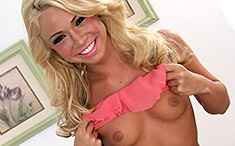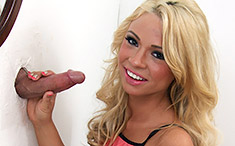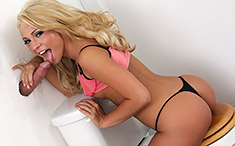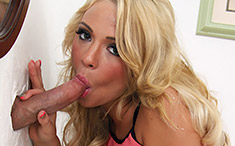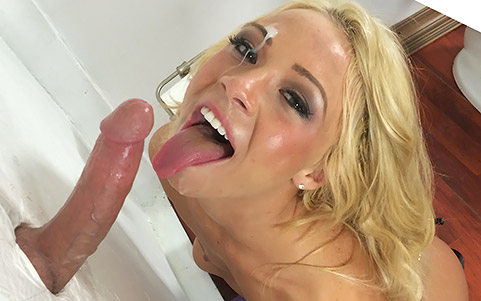 Katerina
325 hi res pics
14 min video
Sexy Blond Teen Katerina Sucks Mystery Cock in Gloryhole
Katerina Kay has to use the restroom really fuckin bad so she spots employee, Brad Remington just chillin' in next to his work having a cigarette and pleads with him to let her relieve herself! He clocks Katerina's hot-ass fuckin body up and down and lets her inside. After she's done doing her business, she reaches for the toilet paper but a huge dong pokes his pink head through a glory hole! This little blond slut knows exactly what to do! She grabs hold of that giant cock and loves it sweetly in her mouth, swallowing it while fingering her pussy. She jerks and sucks that prick so fast that it suddenly explodes jizz all over her pretty nose!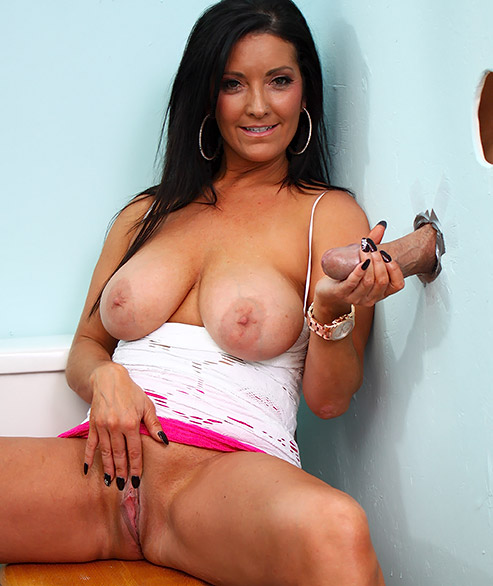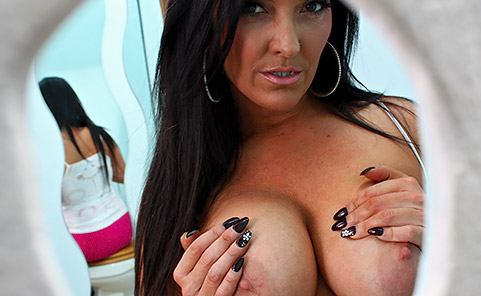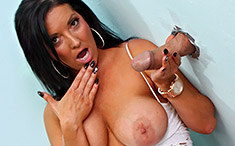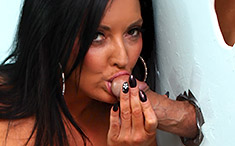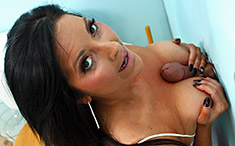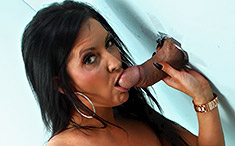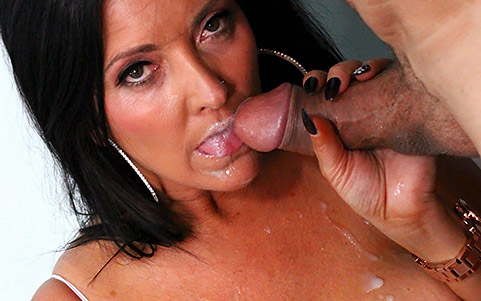 Sammy
341 hi res pics
16 min video
Horny MILF Sammy Brooks Craves Cock in Bathroom and Gets One
Cock-crazy bitch, Sammy Brooks is a hopeless slut who needs to fill her dirty mouth with a dick every couple hours. After skipping across the street to the a public bathroom, Sammy can't resist her own urges, and starts playing with herself. Suddenly, right next to her, a fat dick plunges through a gloryhole and Sammy couldn't be more excited. With a devious smile, she takes the unknown dick in her hand and services it sensually with her mouth, sucking and slobbing all over it. The guy on the other side gets so turned on, he barges inside of Sammy's stall and eats her pussy out! Then, he jerks his cock all over Sammy's face and tits!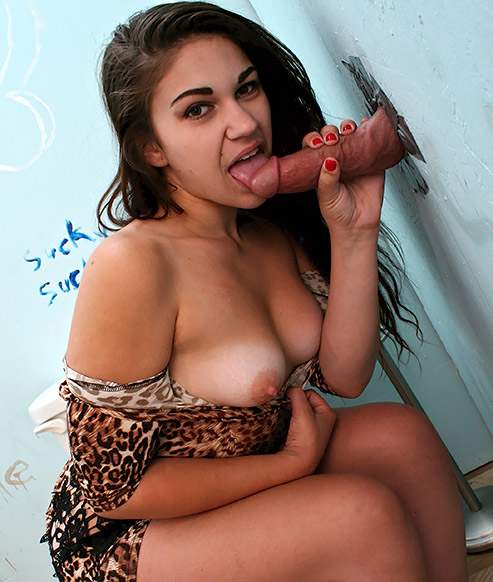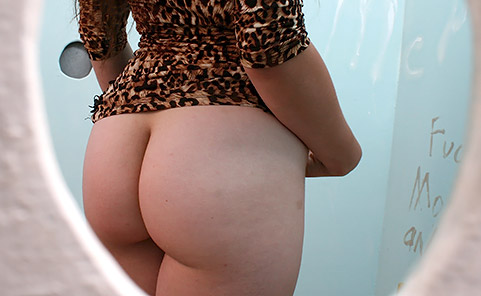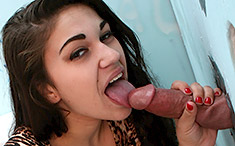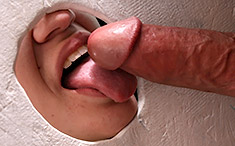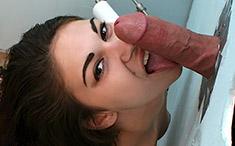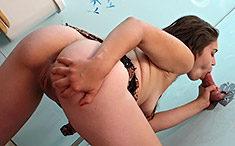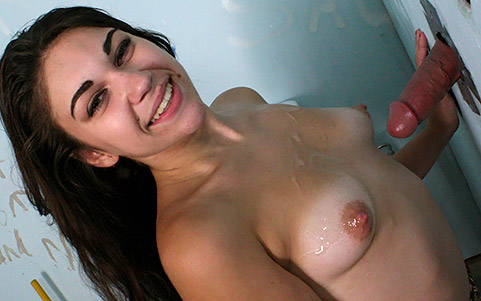 Miliani
317 hi res pics
11 min video
Latina Teen Miliani Will Suck Anything in a Gloryhole
Latin slut, Miliani Mor is a money-grubbing whore! After having a fight with her boyfriend about where the hell she got all her money from, she gets left at a gas station and hops into the bathroom to call her friend. Just then, a fat prick pops out of the porthole with a hundred dollar bill wrapped around the shaft. Miliani's eyes light up! Money is what makes her cum! She clutches onto that cock and sucks the holy hell out of it, stuffing down her throat and gagging. This little slut then backs her beautiful ass into the hole so she can get her pussy fingered and then she goes back to sucking that dick and jerks all of the cum on her tits!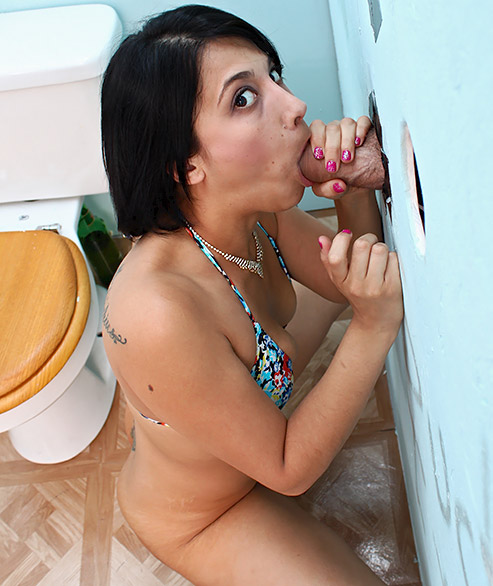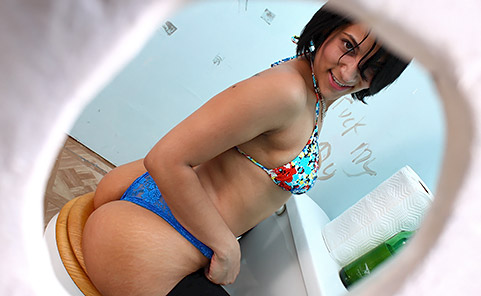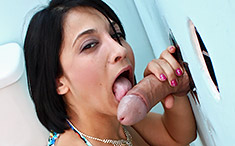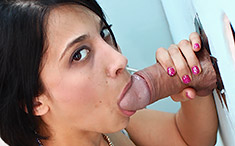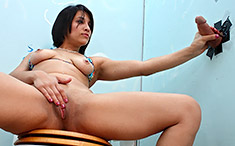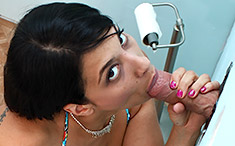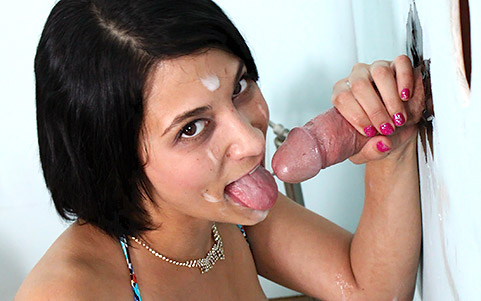 Lallasa
281 hi res pics
16 min video
Big Bootie Hottie Lallasa Drains a Gloryhole Cock
Sneaky vixen, Lallasa is growing impatient waiting on her man's friends, so she hops into a restaurant bathroom for a hot minute. Bored, she slides her panties to the side and starts fingering herself. Already wet, Lallasa licks her fingers clean when a huge cock crawls out of a gloryhole! It wags left and right like it wants to be sucked so Lallasa does exactly that. Spreading her legs, she continues finger-blasting herself while tugging and sucking on that prick. Using her vacuum-like suction, it takes only a matter of minutes before that cock covers her in dick slime. She comes back to the car like nothing happened!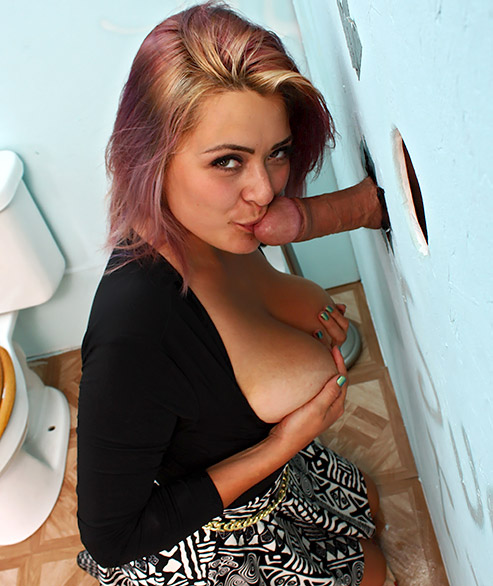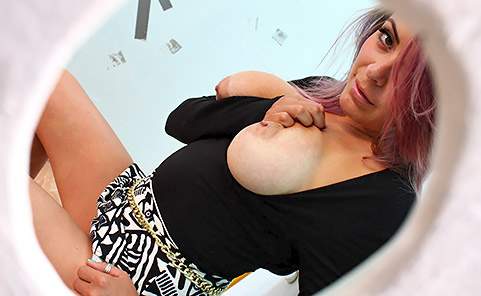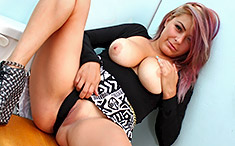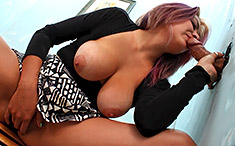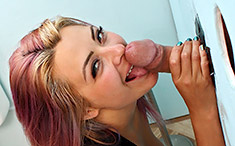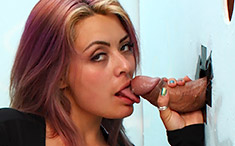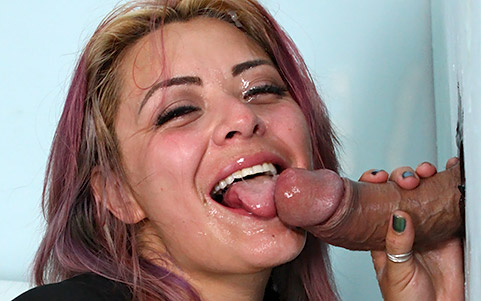 Mali
196 hi res pics
13 min video
Punk Rock Chick Mali Luna Sucks Mystery Cock in Stall
Slutty punk rocker, Mali Luna is a purple-haired freak who runs into the nearest bathroom stall for a quick masturbation session. As she's banging her muff, a big veiny dick appears out of the gloryhole. Already in the mood, she grabs it without thinking and shoves it in her mouth and starts sucking. She's so into this mysterious blowjob that she starts stuffing all of her fingers in her cunt and playing with her supple tits. Then out of yet another gloryhole, an arm appears and plays with her clit as Mali screams in pleasure and sucks that cock til the creamy finish!