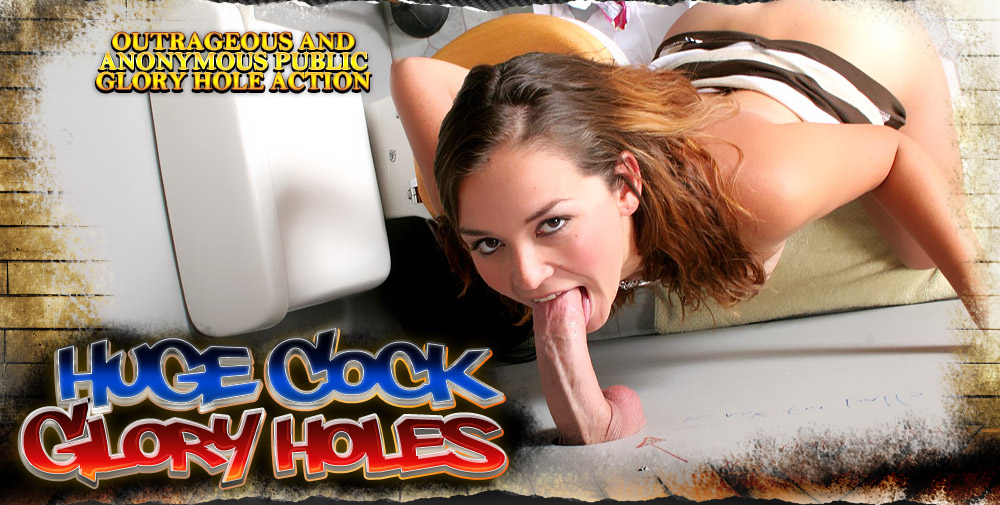 Gloryholes have long been the ultimate in anonymous satisfaction and we've got that in spades! These babes are often shy at first, but when they see a huge fucking cock jutting out of the wall at them, they invariably know what to do with it. Watch them lather those dicks up with their slippery tongue and work them with talented fingers. These sluts kneel on the cold porcelain floor fingering their fuck holes and milking those big dicks of every drop of cum. You can't see this shit anywhere but at HugeCockGloryHoles.Com -- c'mon in!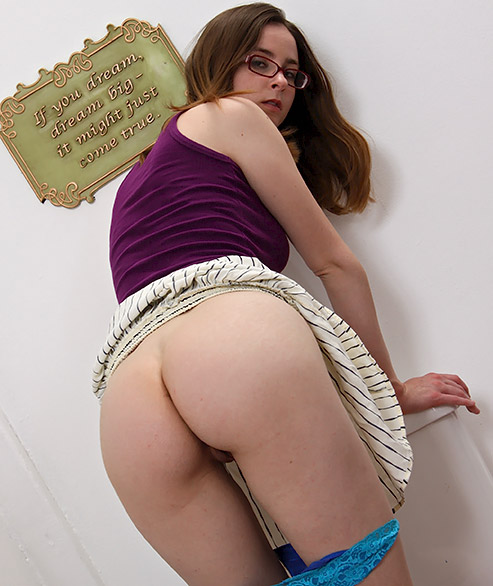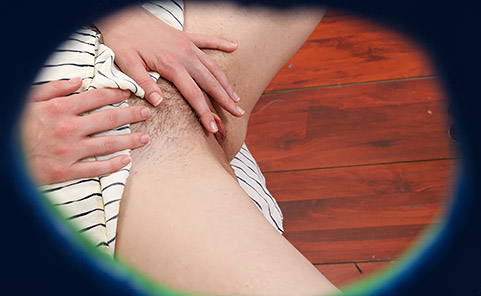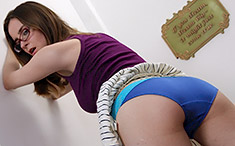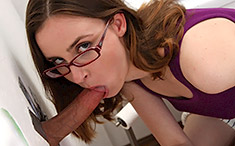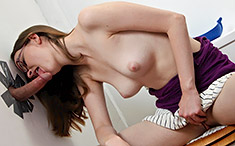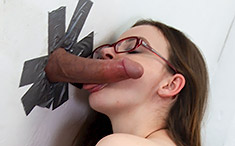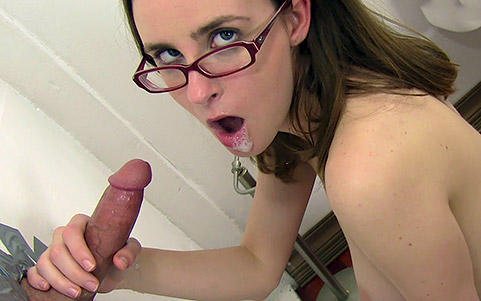 JAY
445 hi res pics
15 min video
Hot Babe in Glasses Sucks a Gloryhole Dick for the NSA
Hot nerdy babe, Jay Taylor just started working undercover for the NSA. After learning about their invasive spying procedures, Jay rushes into the bathroom to tell her handlers about what's really going on behind the scenes but her superior, Brad, catches her through a gloryhole! Jay agrees to suck his dick in exchange for some sensitive files. She quickly takes off her shirt and pops off her beautiful blue bra and gets to sucking cock! Then, she sheds her miniskirt off and starts finger-banging herself, all the while slurping on Bradley's penis. Using her sexy mouth and hands, she brings this clandestine mission to a creamy finish!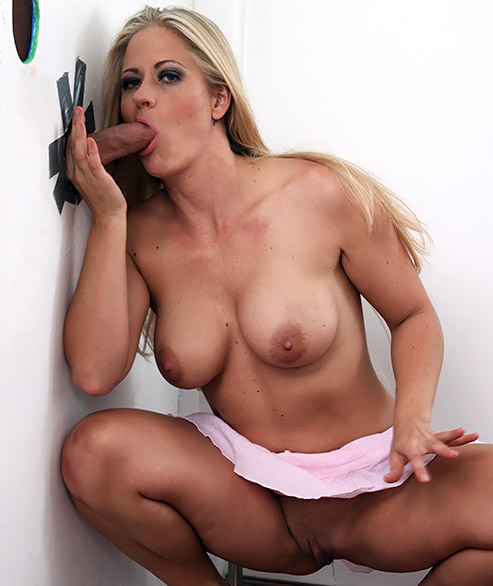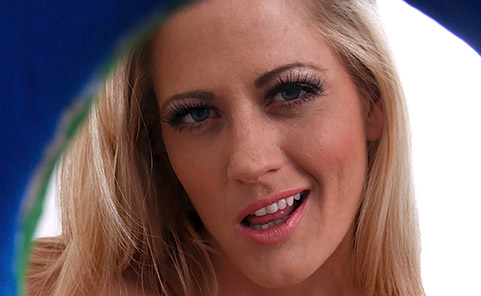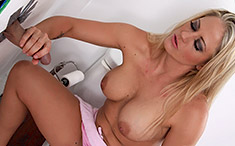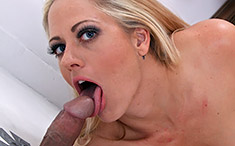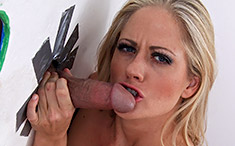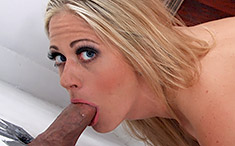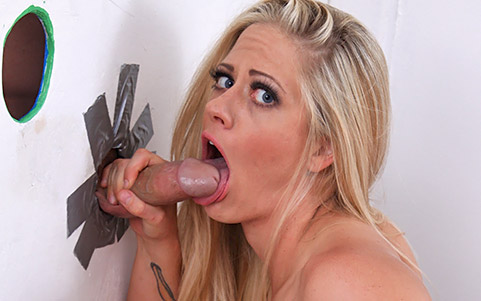 HOLLY
325 hi res pics
17 min video
Big Titty Blonde Holly Heart Gets a Hot Facial from Gloryhole
Banging blond, Holly Heart is about to audition for some improv show but before seeing the bright lights, she runs to the restroom to freshen up. As she's sitting on the toilet, Talon, her production manager pushes his big, honking cock through a makeshift gloryhole and dangles it in Holly's face. Not the one to be cock-shy, Holly clamps her wet lips around Talon's fat sausage and works his cock hard and sensual against her cheeks, while jerking it for maximum pleasure. Her big heaving tits sway gently and her nipples get hard as she gets more and more into deep-throating that mystery dong. Watch her get her sticky facial!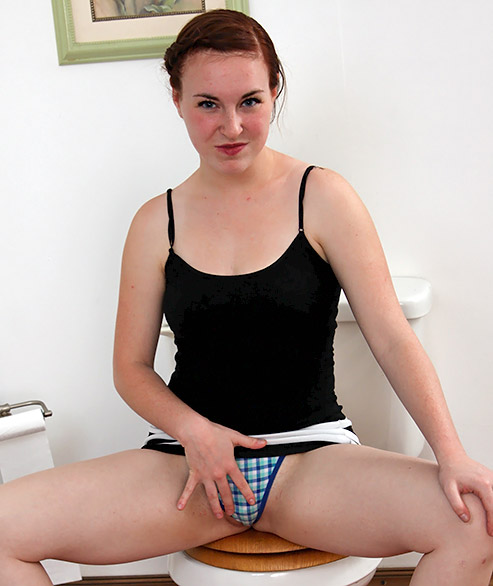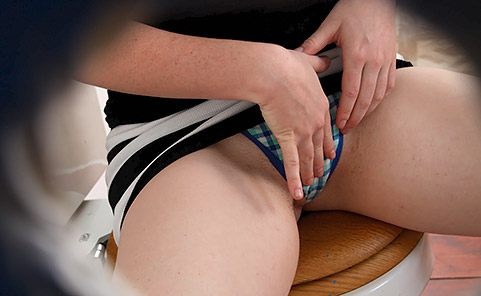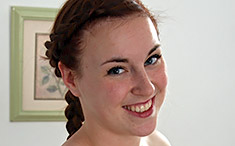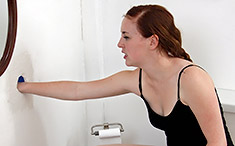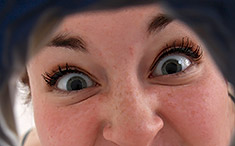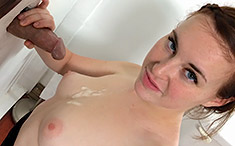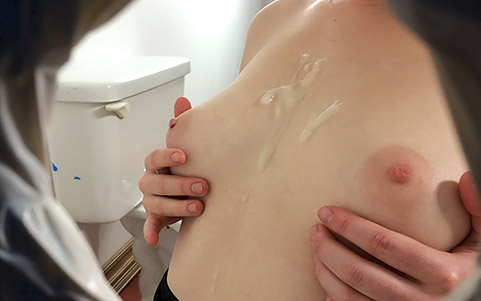 JESSIE
341 hi res pics
16 min video
Teen with Perfect Perky Tits Finds a Hidden Gloryhole Cock
18-year-old Jessie Parker is a sex fiend! After stepping into the ladies room, she sees a gloryhole and peeks in to see what's on the other side! She spies Talon's big cock and promises to give him the most amazing blowjob if he just sticks his cock through. To get him turned on, Jessie drops her cotton top, showing off her absolutely adorable creamy white tits. She gets up, close and personal with Talon's fat weiner, waxing it in her mouth and using his pre-cum as a natural lube to jerk him off. Jessie slides off her blue panties and curls a finger up her pink pussy while kissing Talon's cock-head. Then, with two hands, she jacks him off!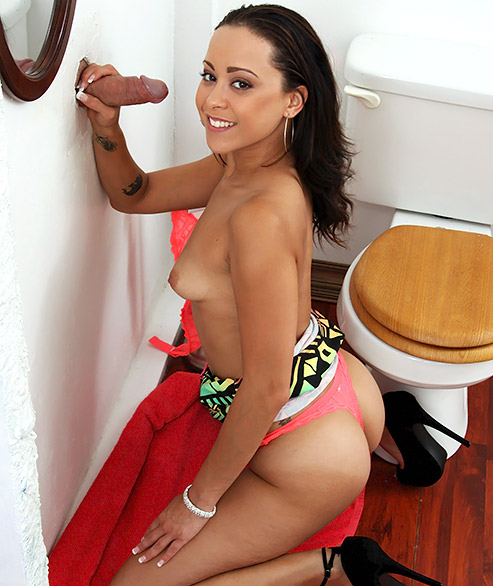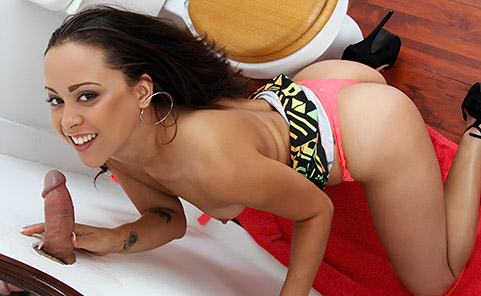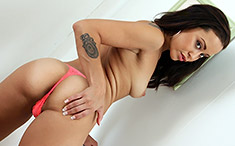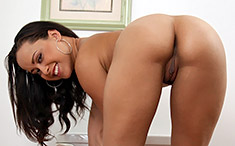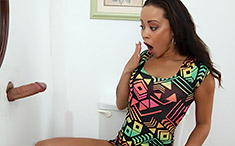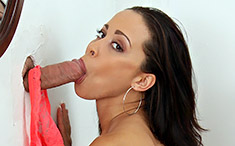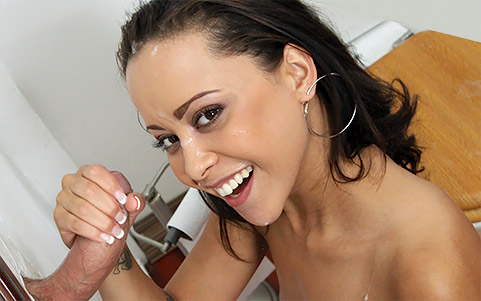 MIA
317 hi res pics
16 min video
Bangin' Hot Latina Mia Austin Loves a Thick Gloryhole Dick
Mia Austin and Jerry are about to get their honeymoon on but first they're getting their pictures taken at a professional studio. Stunning latina, Mia Austin steps into the restroom to freshen up and notices a huge, gaping hole in the wall. Unable to wait until they get home, Jerry shoves his meat missile through the porthole and right into his lover's mouth. Mia sucks and slobbers his fleshy fuckstick, moaning with pleasure as she sucks that pre-cum down. Taking off her dress, Mia starts fingering herself while jerking off Jerry's dick. She picks up the pace and jerks him off furiously like flicking her tongue on his cock-head until he cums!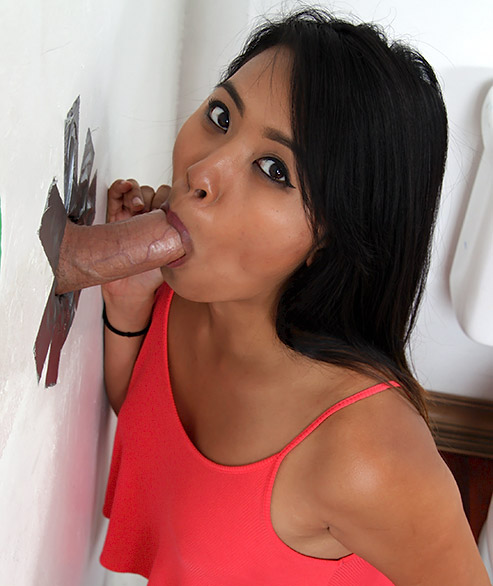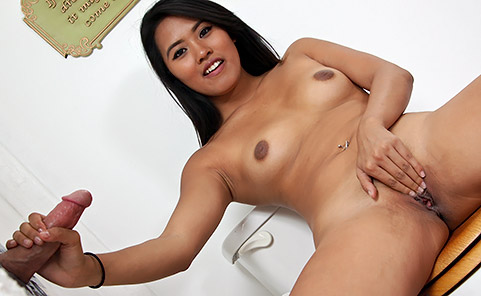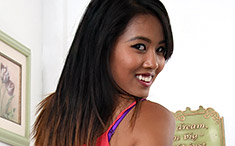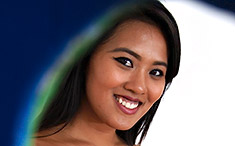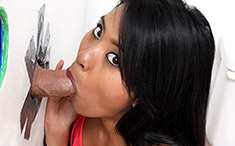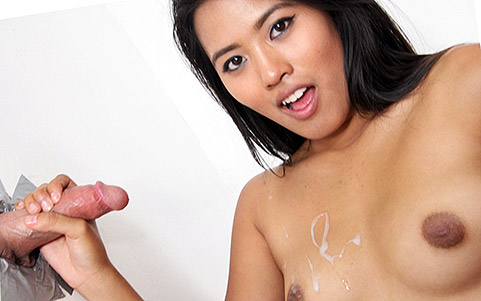 ANGELICA
281 hi res pics
15 min video
Asian teen Angelica Chung Has Secret Gloryhole Fetish
Naughty Asian girl, Angelica Chung has a secret gloryhole fetish! Every day at the same time, she'll go back to her favorite dirty bathroom stall and find a hot cock to suck on! This case, it's Bradley Remington's lucky dick that finds Angelica's warm, wet mouth. He even takes a couple cellphone pictures of her swallowing his penis whole. Then, he grabs the back of her head and crams his cock as far as it will possibly reach down Angelica's throat. She gets naked and pleasures herself as she starts feeling Bradley's cock rumble...about to explode hot cum all over her perky little Asian tits!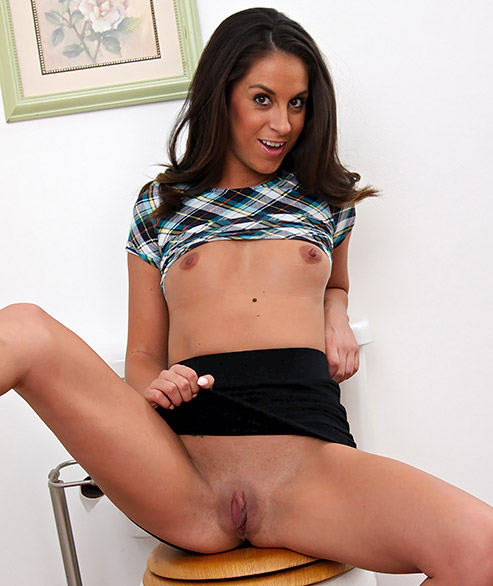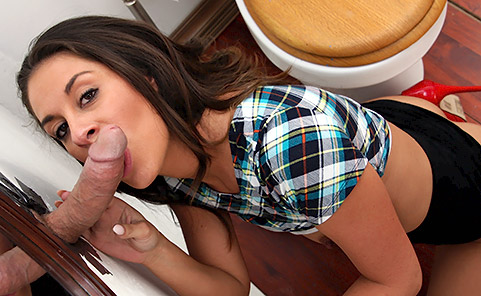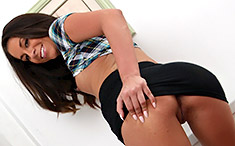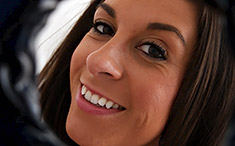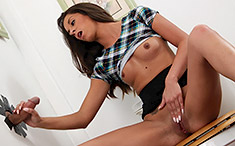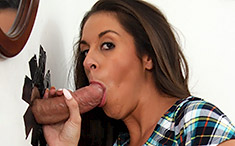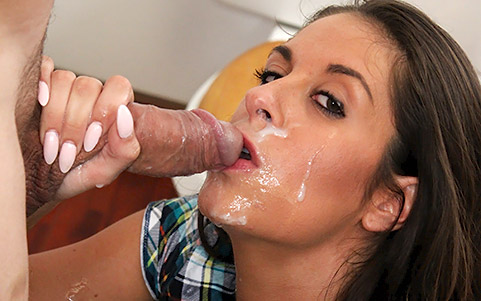 DELILAH
196 hi res pics
14 min video
Beautiful Brunette Delilah Davis Suckles on Gloryhole Dick
Jerry and Delilah are cuddling on the couch when Delilah discovers how they really met! A long time ago, Delilah sucked a gloryhole cock and it turns out it was Jerry! Wanting to recreate their kinky passion, they drill their own hole in the wall and Delilah sucks Jerry's cock like a slutty loving angel. After suckling on his cock for awhile, Jerry can't take it anymore and bursts through the wall and gives Delilah's pussy one epic cunt-licking before letting her gobble up his giant dick again. Watch her paint her face in Jerry's huge creamy load!