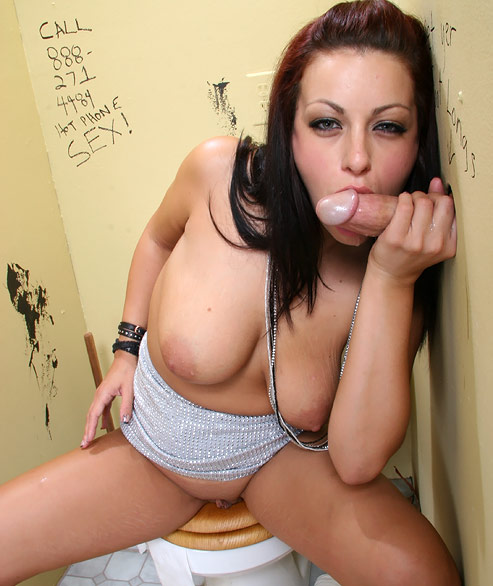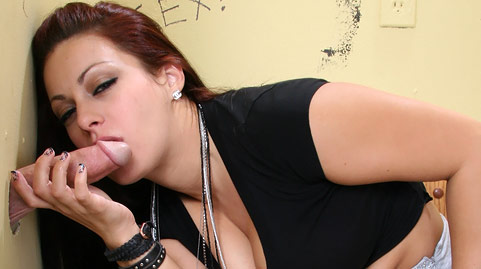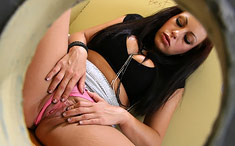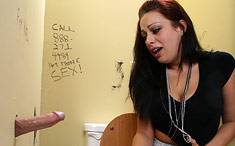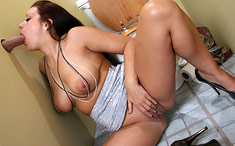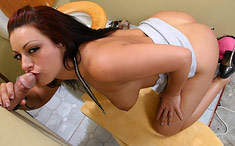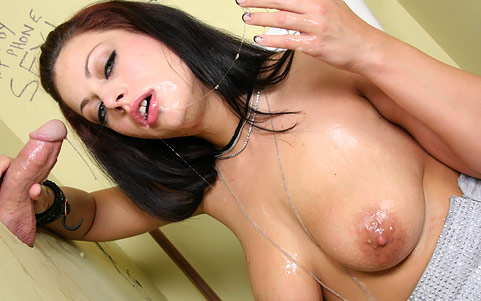 ANGELICA
341 hi res pics
16 min video
Bad Girl Angelicia Raven Sucks Off Sneaky Cock
Holy fuck, I haven't seen a scorcher like Angelica Raven in a fucking long time. This utter bombshell is the perfect girl to sneak up and tease a gloryhole cock to for sure! Looking like a hot slut in stripper heels, pink thong, and a black top that accentuates her gorgeously huge rack, let's see if we can't get this super hot bitch to suck off a cock! After masturbating, she slurps that stiff pecker in her mouth and gets messy, sticky, jizzy shit all over her face and tits!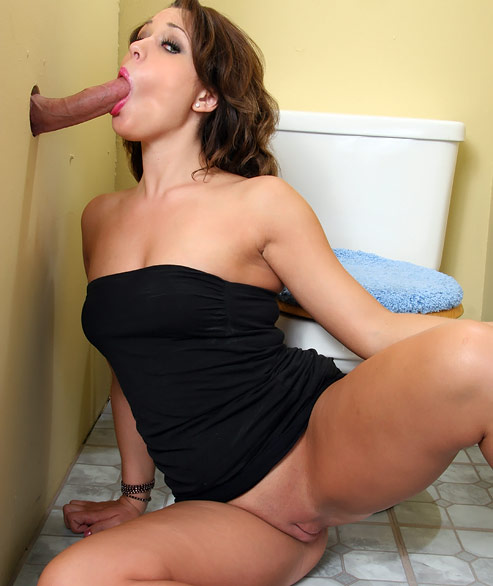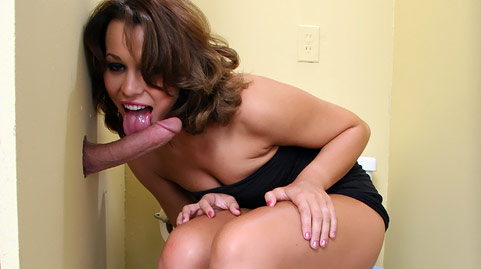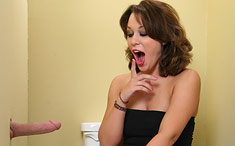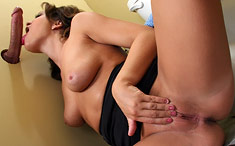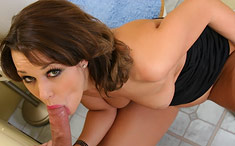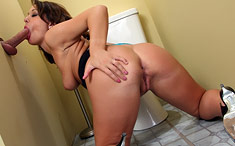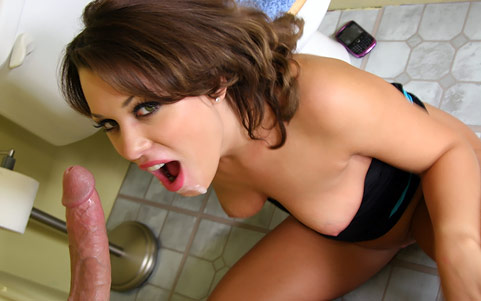 ASHLEY
317 hi res pics
16 min video
Ashley Coda Takes Spunk on Her Chin in Gloryhole
Doe-eyed darling Ashley Coda is a screaming-hot piece of ass! She's just walked into a public restroom and pulled down her panties to do her business when out of fucking nowhere, a cock shoots out of glory hole! This co-ed hottie exposes her cute natural tits, lets her dress fall to floor and starts chowing down on that dick! She really works that rod with her hands and nibbles on some extra ballsack that's sticking through the hole. See Ashley Coda take hot spunk on the chin!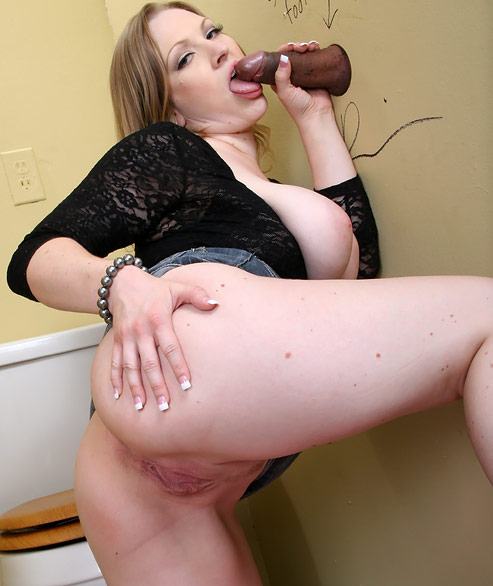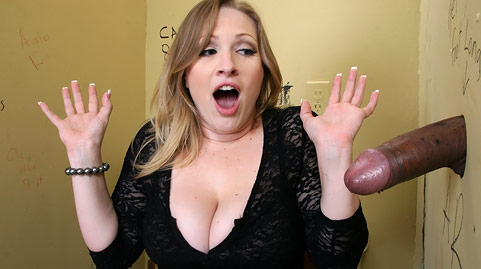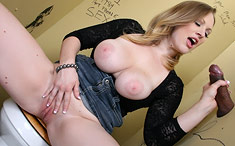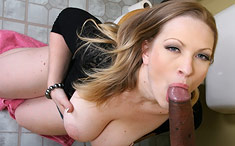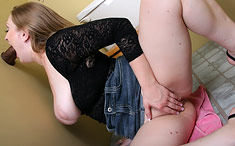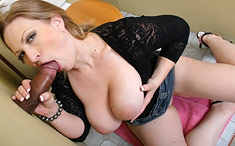 VICKY
281 hi res pics
15 min video
Busty Vicky Vixen Sucks Gloryhole Cock
Huge titty slut Vicky Vixen is sitting on a public toilet when all of a sudden a massive black cock comes poking through the wall! The voluptuous cutie is speechless, her jaw dropping to the ground - and then she immediately takes her wide open mouth and wraps it around the thick black menace! She loves black poles, especially when they are so big and hard - she doesn't care who it belongs to! The anonymous stud on the other side of the wall lets out a moan as the blow job queen goes to town on his meat, slurping it right down to the base until her nose is touching the wall and the cock head is tickling the very back of her gullet.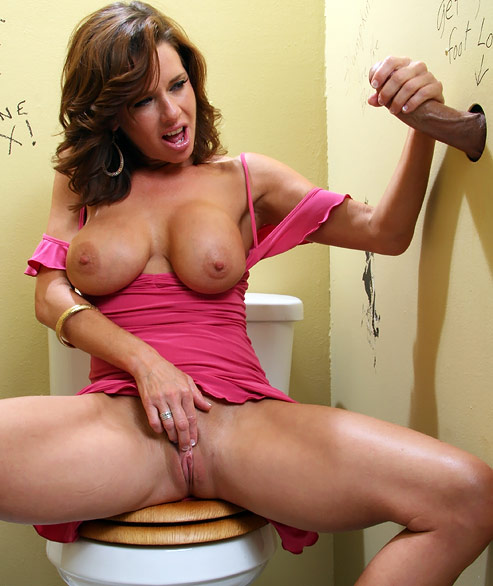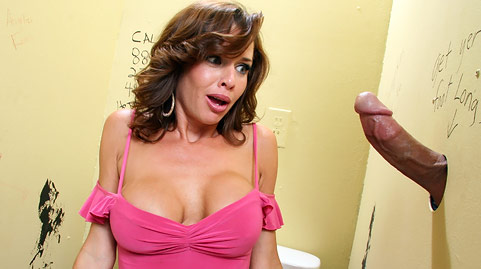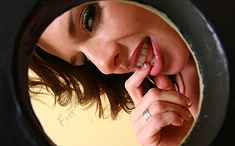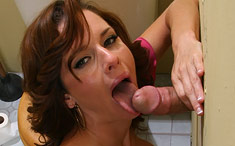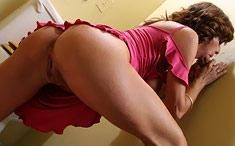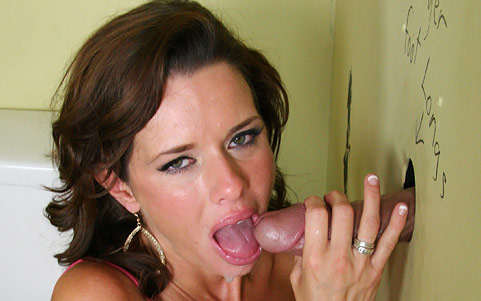 VERONICA
196 hi res pics
14 min video
Veronica Sucks At Public Loo Gloryhole
When big titty stunner Veronica visits this nasty public toilet, she's not looking to relieve herself - she's looking to get off and get filthy! This dirty bitch knows perfectly well that there is a large hole cut into the wall of this public toilet - just the right size for a nice fat cock to fit through! She pulls out her big boobs as she waits for her man to stick his thick pole through the hole, and then the gloryhole slut gets down on her knees and starts sucking. The filthy bitch slobbers all over that big cock, working her man to a fast cumshot; she takes the unprotected and anonymous load straight in to her filthy mouth.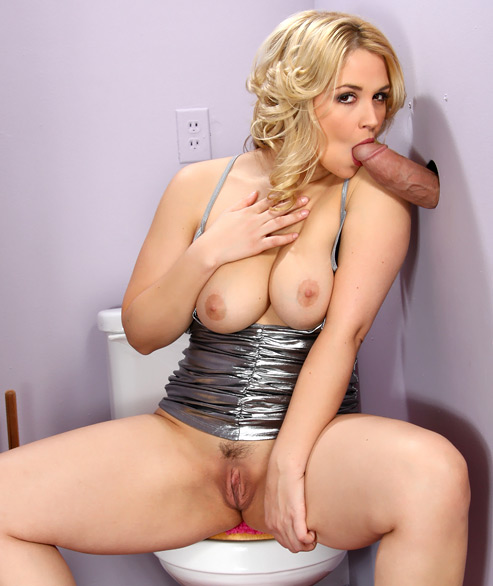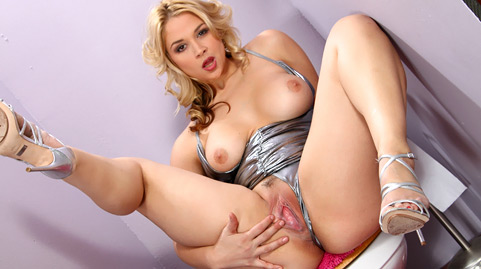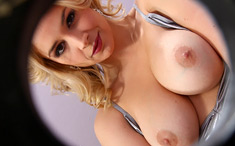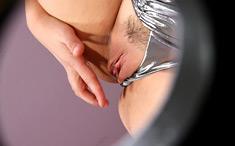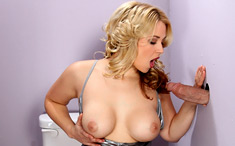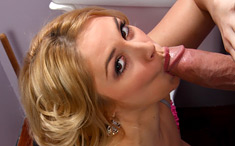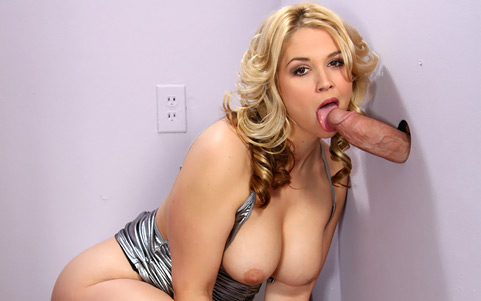 SARA
293 hi res pics
9 min video
Curvy Blonde Sucks Fattest Cock Ever - Gloryhole Style
Billy Glide and Sara Vandella are having a swell 'ol time hanging out but there's definitely some sexual tension in the air and Billy can't stand it! He grabs one of Sara's deliciously supple tits, popping it out of her low-cut top. Sara rears back, giggles and goes to use his bathroom. Sara is confused to why there are weird holes on the...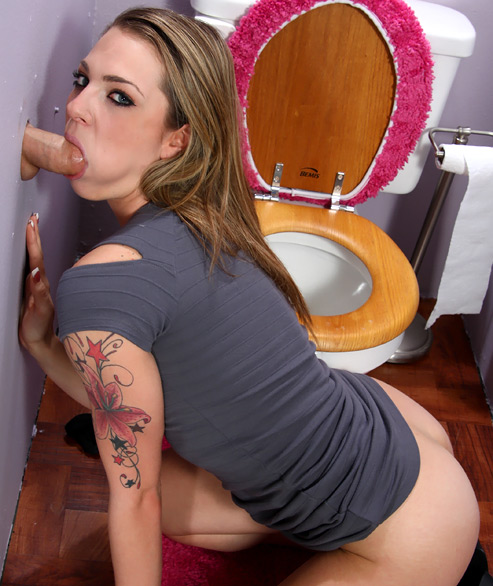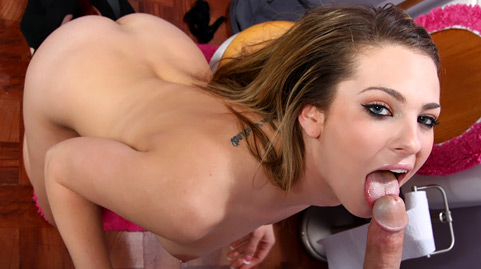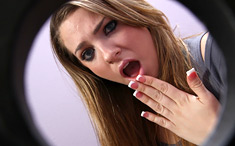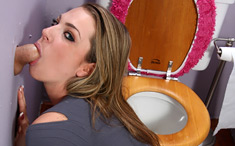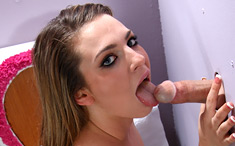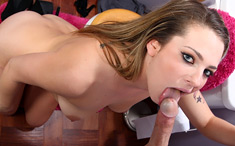 DAHLIA
325 hi res pics
14 min video
Gorgeous Dahlia Sky Sucks Loud Gloryhole Cock
Get a load of this shit! Dahlia Sky goes to use her new bathroom and she spies an obvious gloryhole out of nowhere. The guy on the other end introduces himself and says the hole was left there when there were some flooding issues. Horny Dahlia catches a glimpse of Scott's cock and asks to suck him off straight away! During her naughty blowjob,...