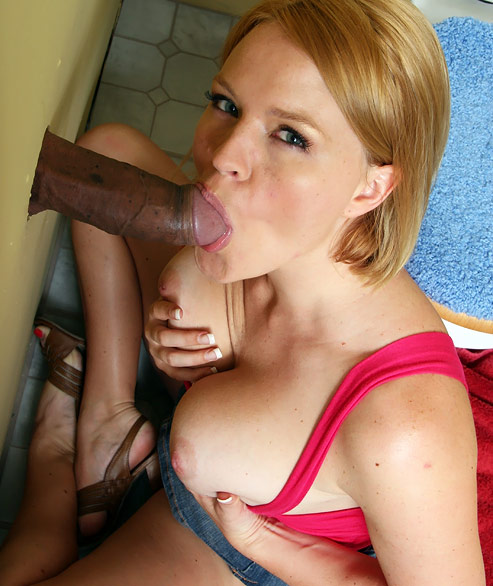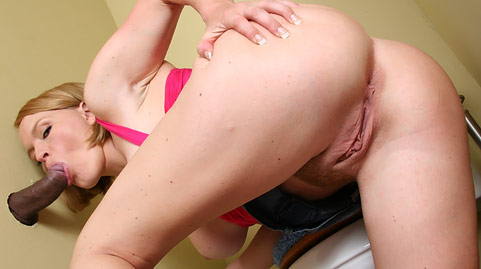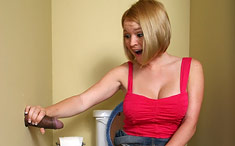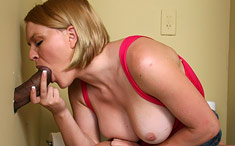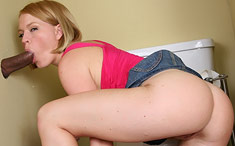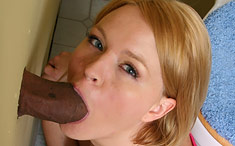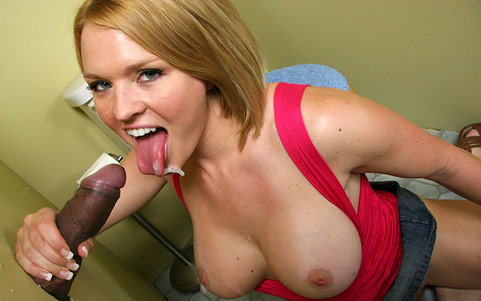 KRISSY
339 hi res pics
18 min video
Red-head Krissy Lynn Loves Sucking Strange Cocks!
Ginger jugs alert! Krissy Lynn strolls into the bathroom when a huge black cock shoves out of a strange glory hole. She removes her top and lets her huge titties flop out and bark! Fuck, she's got a perfect rack with tiny pink nipples. She's amazed at how big that dick grows in her mouth, bigger than a damn jawbreaker! She's so caught up in her dirty cock-sucking antics she's just gotta pull down her panties and finger her furry pussy!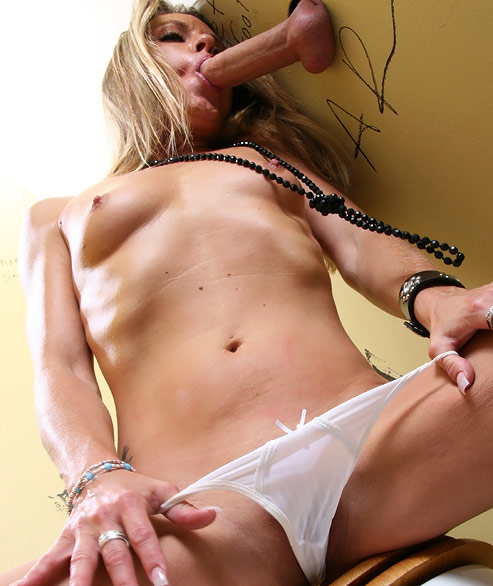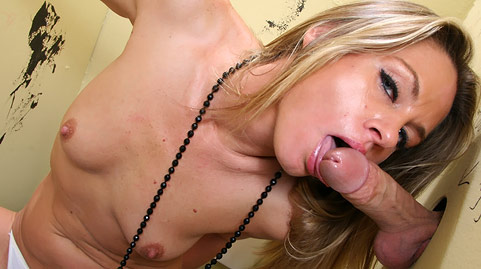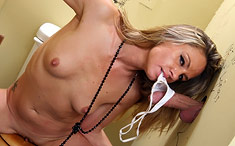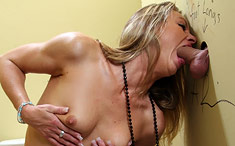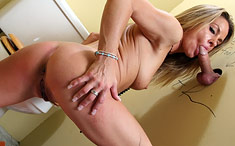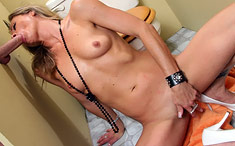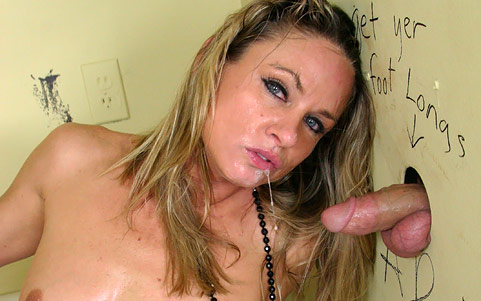 AMANDA
251 hi res pics
16 min video
Slutty Amanda Blows Cock in Sleazy Restroom
Horny white girl, Amanda Blow just stumbled into world's sleaziest public restroom! As she's getting ready to do her business, a cock pops outta a gloryhole with bundles of money! Strapped for cash, Amanda pockets the cash money and fulfills her end of the bargain by swallowing that fuck stick! She gets more horny by the second, popping out her little tits and pleasuring her wet cunny hole...waiting for her hot cum bath!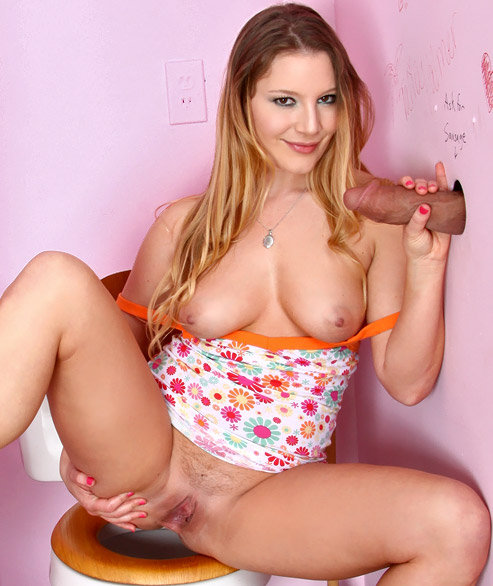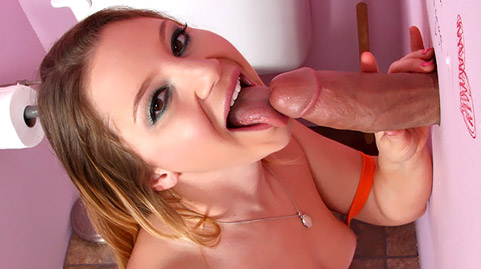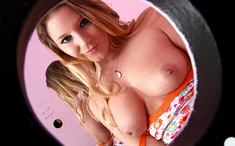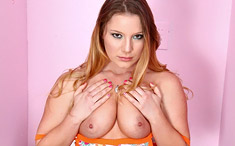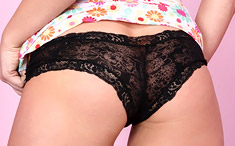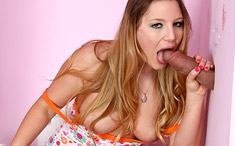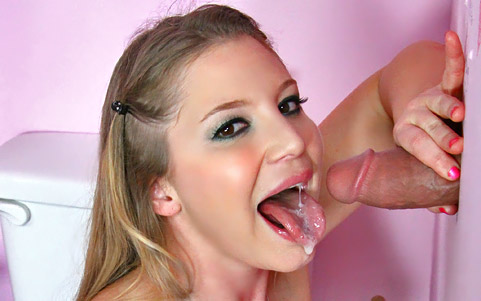 AURORA
275 hi res pics
15 min video
Porn Queen Aurora Snow VS. Glory Hole. 'Nuff Said!
Bow your head lowly dog, the porn queen herself has arrived: Aurora motherfucking Snow! This ageless darling has never looked better, with mouth-watering tits spilling out of her summer skirt, a rocking hot body and of course, a decade of porn infamy! Walking into a public restroom, she squeals with joy when a huge cock pokes through the glory hole. Aurora immediately wraps her lips and hands around Billy's fat sausage and puts to work her renowned cock-sucking skills. Her extreme, insatiable sucking puts industrial dry vacs to fucking shame! In no time at all, her majesty, Aurora's squeezed out every last drop of hot cum for one wicked facial!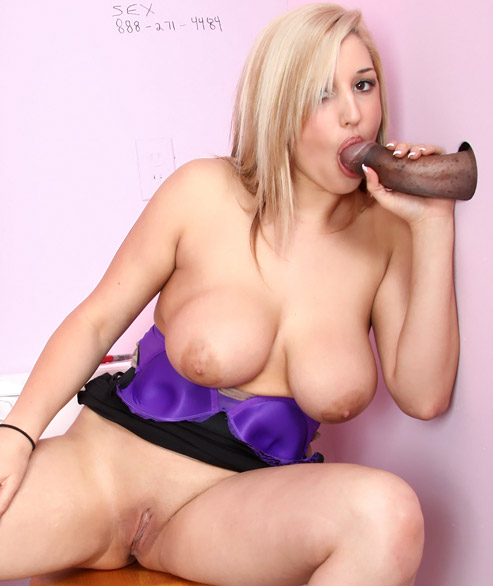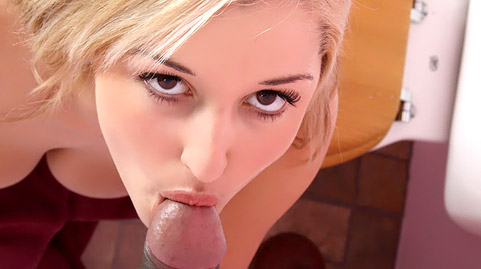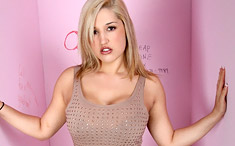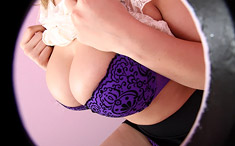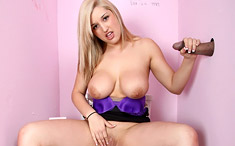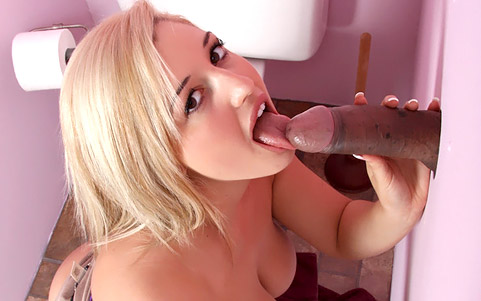 DAYNA
187 hi res pics
17 min video
Natural Busty Blond Exploited in Glory hole Blowjob!
Dayna Vendetta can't hold it in any longer and needs to use the roadside bathroom immediately! Unknown to our big titty whore is a spy cam secretly filming her. That's when Sledge shoves his cock through the peephole of love all wrapped up in a crisp Benjamin! Shocked, but undeniably turned on and ticked pink by kinky surprise, Dayna gobbles down Sledge's giant doom cock, all the while stripping off her skirt and top. Titties. Titties. Titties! Best fucking naturals in recent memory, hands down. As she's blowing him, Dayna rubs his meaty johnson all over her erect nips. You HAVE to see the money shot in this steaming-hot glory hole fantasy!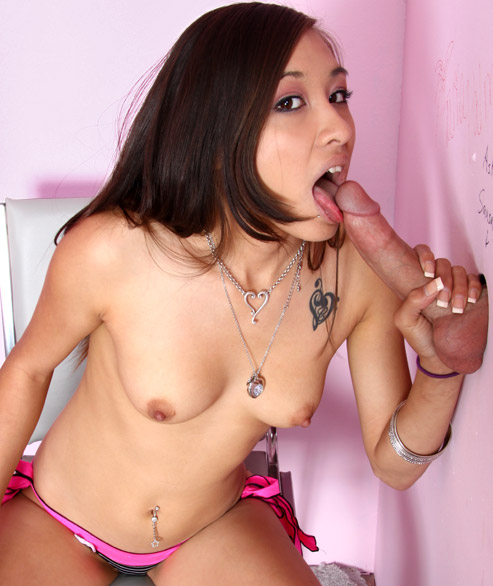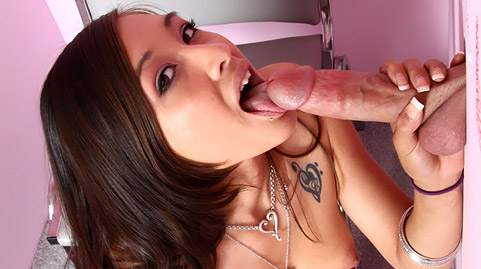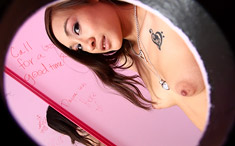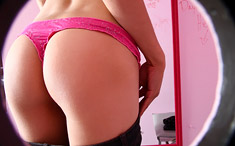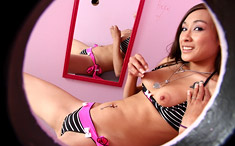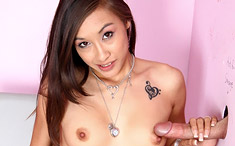 ARIAL
146 hi res pics
17 min video
Cuter than Cute Arial Rose Finds a Cock in Fitting Room
Tasty cake Asian sweetie pie, Arial Rose is one damn cute-looking bitch! Casually shopping for a new bathing suit, she walks into the fitting room and starts to undress. Little does she know there's a camera video-taping her every move! Drink up that tight teen figure as she strips starting with her cute tits, smooth legs and a cheeky little bum! Then, out of the corner of her eye, a dick bigger than her forearm pops out of a glory hole...with money wrapped out it. Arial doesn't think twice and sucks the fucking demons out of that crazy long dong, all the while fingering her sopping wet pussy. Oh jesus murphy, what fucking retail store is this. I'm fucking applying.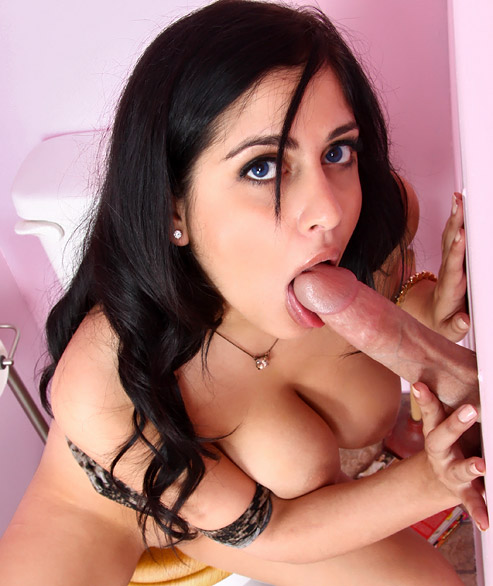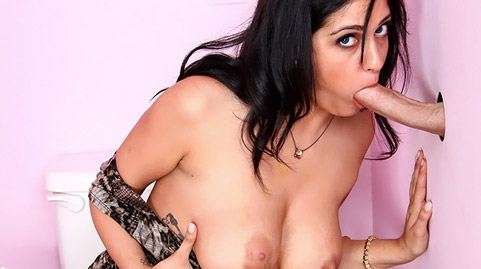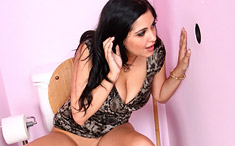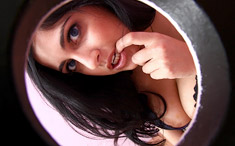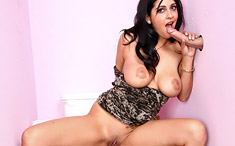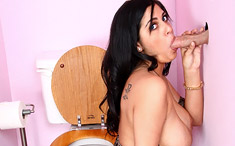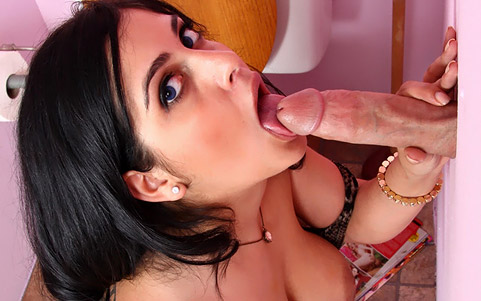 KIMBER
174 hi res pics
15 min video
Curious Babe Kimber Kay Sucks Mystery Cock for Cash!
Beautiful huge titty wifey, Kimber Kay begs her hubby to stop at the nearest restroom. As soon as she gets in, she's disgusted by all the perverted scrawling on the walls and porno mags everywhere, but what really draws her curiosity is the gaping glory hole! Then like a goddamn jack in the box, an extremely big cock pops its head through...gift wrapped with money! After passing inspection, Kimber jams it that veiny bastard in her sweet lips, bobbing her head so hard it looks like she's headbanging to metal. It all pays off when she gets splattered in sticky man curd!