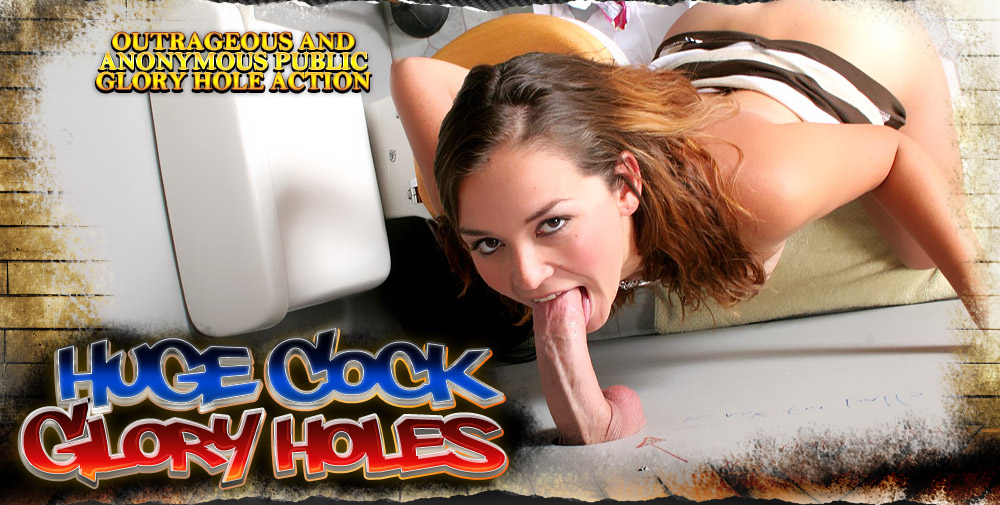 Gloryholes have long been the ultimate in anonymous satisfaction and we've got that in spades! These babes are often shy at first, but when they see a huge fucking cock jutting out of the wall at them, they invariably know what to do with it. Watch them lather those dicks up with their slippery tongue and work them with talented fingers. These sluts kneel on the cold porcelain floor fingering their fuck holes and milking those big dicks of every drop of cum. You can't see this shit anywhere but at HugeCockGloryHoles.Com -- c'mon in!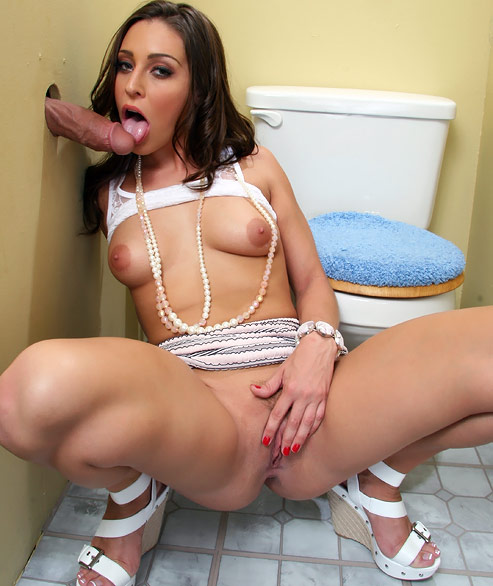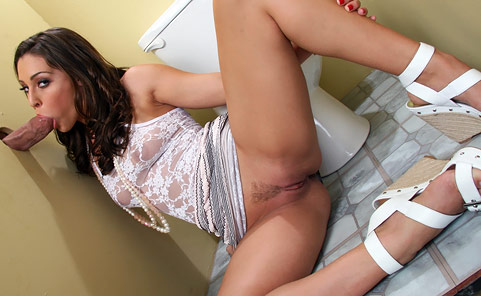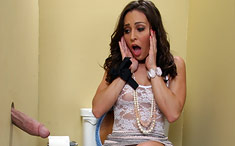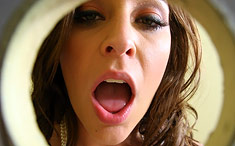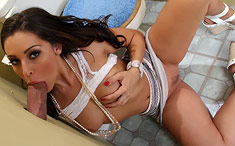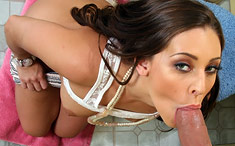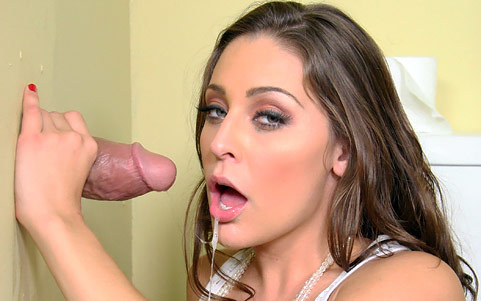 GRACIE
445 hi res pics
15 min video
Slut Gracie Glam Tastes Gloryhole Sperm
How this gloryhole slut is seriously fucking hot! Her name is Gracie Glam, and she's a phenomenal young college babe with a truly flawless body. With her long hair and blue eyes, she really looks a treat! She's not just a pretty face - she's the kind of dirty fuck slut who will lick a big cock that comes poking through the wall in this filthy gloryhole public toilet, even though she has no idea who it belongs to! That's pretty much the definition of a cock addicted whore. She's got fantastic technique, gripping the big dick at the base and sliding her sweet, soft mouth up and down the full length of the quivering member.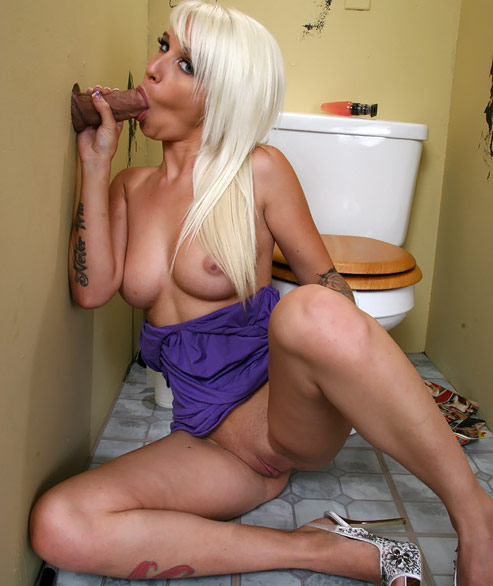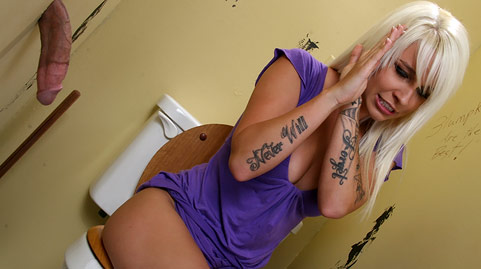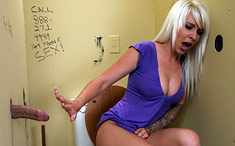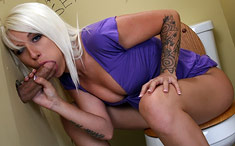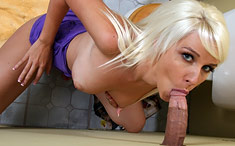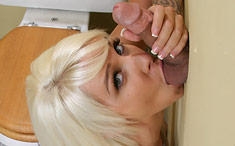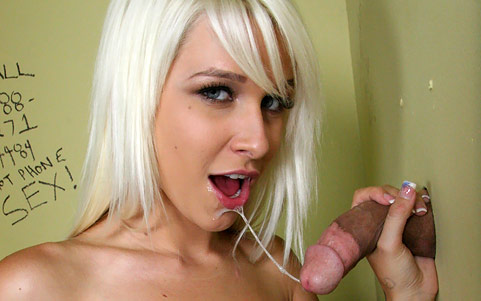 Stevie
325 hi res pics
17 min video
Platinum Blond Hottie Stevie Shae Sucks Mystery Dick
Stevie Shae is a super hot platinum bottle blond hottie just mind her own business on the can. Suddenly, a thick pecker pops outta the hole and begs to be sucked! Stevie gets over her shock and immediately grips that cock and sucks it down! She takes her cute tits out her purple top and fingers her cunt as she works on making that mystery dick explode!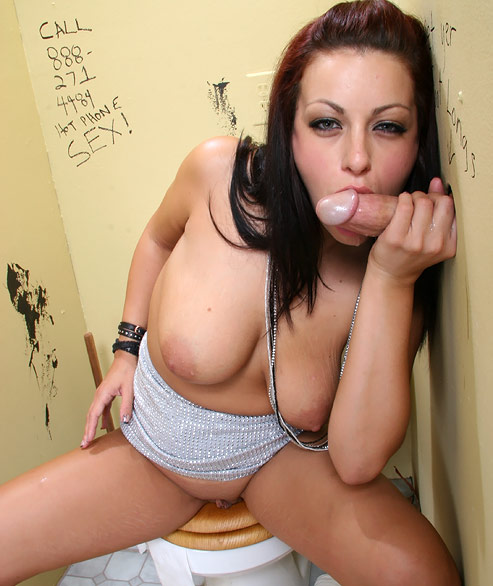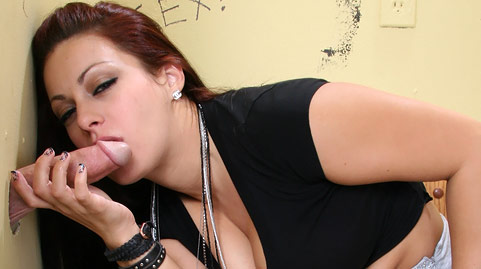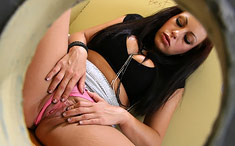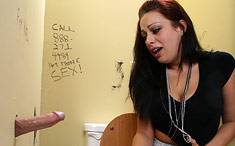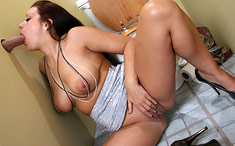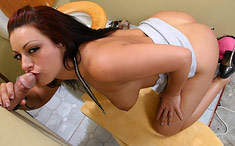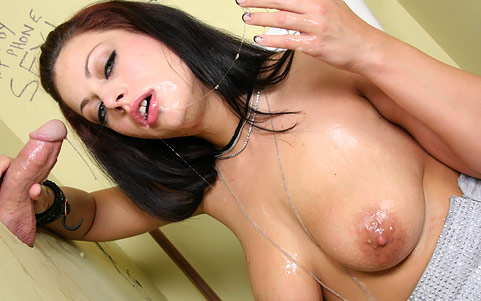 ANGELICA
341 hi res pics
16 min video
Bad Girl Angelicia Raven Sucks Off Sneaky Cock
Holy fuck, I haven't seen a scorcher like Angelica Raven in a fucking long time. This utter bombshell is the perfect girl to sneak up and tease a gloryhole cock to for sure! Looking like a hot slut in stripper heels, pink thong, and a black top that accentuates her gorgeously huge rack, let's see if we can't get this super hot bitch to suck off a cock! After masturbating, she slurps that stiff pecker in her mouth and gets messy, sticky, jizzy shit all over her face and tits!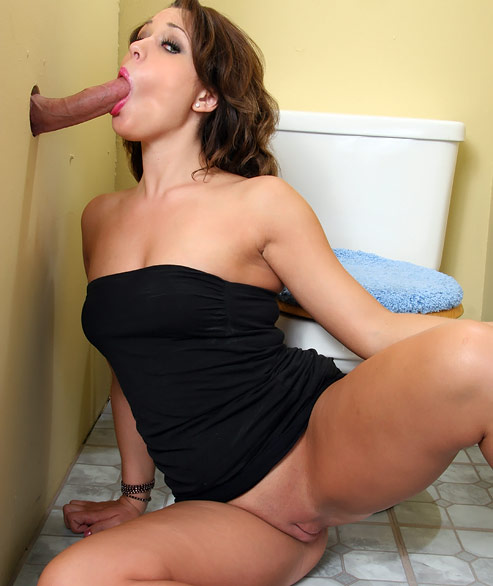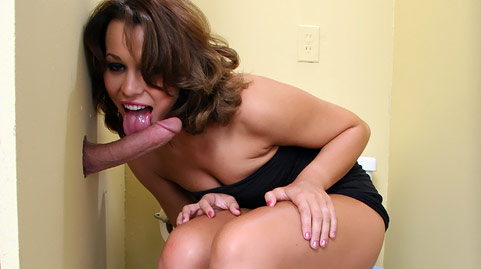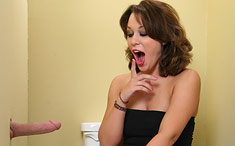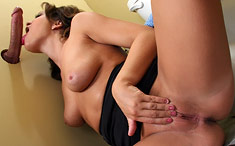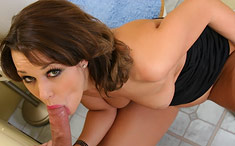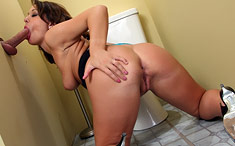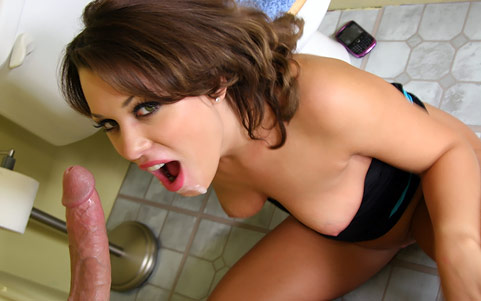 ASHLEY
317 hi res pics
16 min video
Ashley Coda Takes Spunk on Her Chin in Gloryhole
Doe-eyed darling Ashley Coda is a screaming-hot piece of ass! She's just walked into a public restroom and pulled down her panties to do her business when out of fucking nowhere, a cock shoots out of glory hole! This co-ed hottie exposes her cute natural tits, lets her dress fall to floor and starts chowing down on that dick! She really works that rod with her hands and nibbles on some extra ballsack that's sticking through the hole. See Ashley Coda take hot spunk on the chin!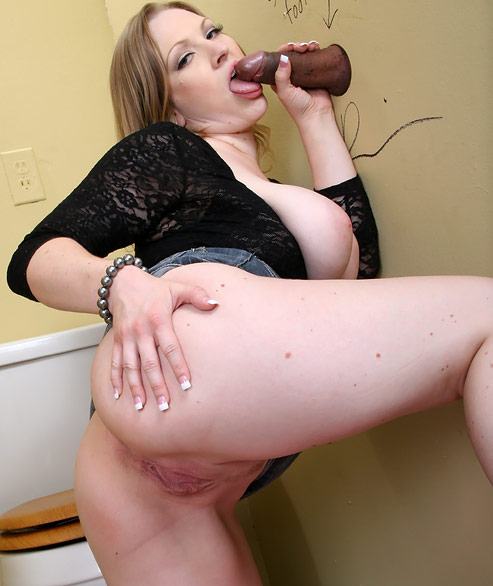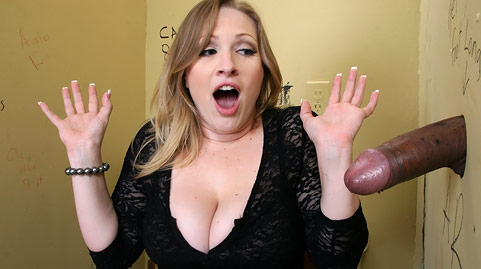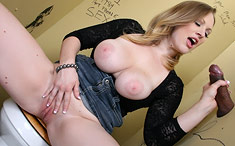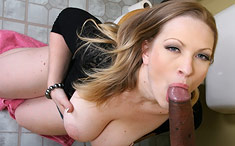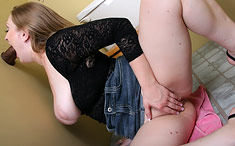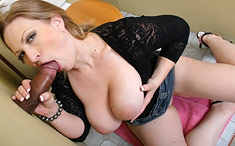 VICKY
281 hi res pics
15 min video
Busty Vicky Vixen Sucks Gloryhole Cock
Huge titty slut Vicky Vixen is sitting on a public toilet when all of a sudden a massive black cock comes poking through the wall! The voluptuous cutie is speechless, her jaw dropping to the ground - and then she immediately takes her wide open mouth and wraps it around the thick black menace! She loves black poles, especially when they are so big and hard - she doesn't care who it belongs to! The anonymous stud on the other side of the wall lets out a moan as the blow job queen goes to town on his meat, slurping it right down to the base until her nose is touching the wall and the cock head is tickling the very back of her gullet.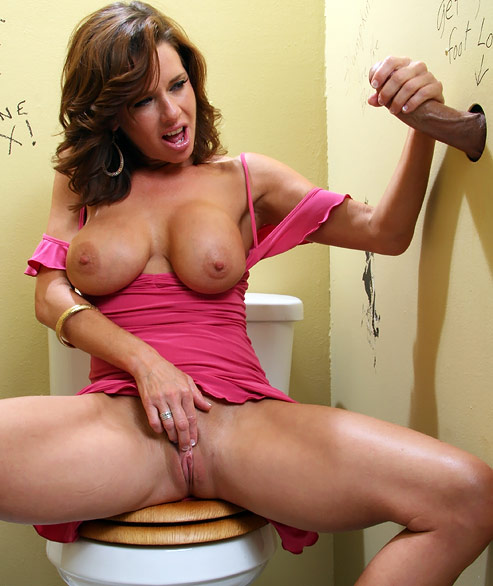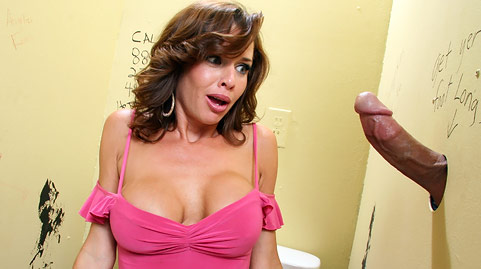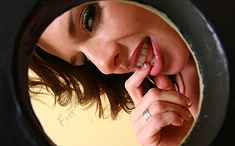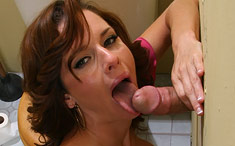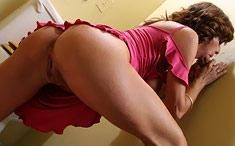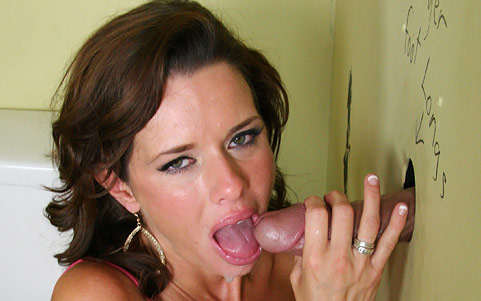 VERONICA
196 hi res pics
14 min video
Veronica Sucks At Public Loo Gloryhole
When big titty stunner Veronica visits this nasty public toilet, she's not looking to relieve herself - she's looking to get off and get filthy! This dirty bitch knows perfectly well that there is a large hole cut into the wall of this public toilet - just the right size for a nice fat cock to fit through! She pulls out her big boobs as she waits for her man to stick his thick pole through the hole, and then the gloryhole slut gets down on her knees and starts sucking. The filthy bitch slobbers all over that big cock, working her man to a fast cumshot; she takes the unprotected and anonymous load straight in to her filthy mouth.